UNIQLO 666 5th Avenue – New York, NY 10019
Retail companies, in order to maintain schedules, budgets and quality, rely on their Architect's team throughout the entire duration of each project; teams that are leading the entire process with seamless communication.
Today we talk about WJCA and we sit down with the Principal Bill Commer to learn more about the Company.
: Architecture, Planning, and Design                                      
: New Jersey
Completed Projects: +2000
 2015
Tell us about your company. What kind of product or service do you provide?
WJCA is an Architecture, Planning, and Design firm that has been serving the retail and commercial sectors for over 25 years. Our Architects are licensed in all 50 states and we specialize in leading collaborative teams with seamless communication. We are an agile firm adept at executing successful projects at any scale. WJCA has successfully completed over 35 million square feet of projects across North America and around the world. 
How many employees does your company currently have? Do you have offices in different States?
WJCA employs more than 15 associates at our Franklin Lakes, NJ office, however we maintain strategic partnerships with sister firms in Texas and California to best serve our clients. These alliances allow us to react to client requests quickly and efficiently while reducing cost.
GODIVA – International Market Place 2330 Kalakaua Ave Honolulu, HI 96815
What inspired the business and where is your company today?
WJCA was founded by William Commer in 1994, who cut his teeth on retail architecture and design as Director of Design at The Limited in the late 1980s-early 1990s. Everything we do is in service to the project, our clients, and their brands. We believe that process has a higher purpose and, when applied intelligently, makes room to bring creative solutions to life. We are at an exciting point in our practice where we are working closely with a number of high-profile brands, helping them look to the future in building brand awareness, while also expanding upon their retail footprint around the US. To better serve the needs of our clients, we have also broadened our Construction Management services.
In which geographic area did you complete the majority of your projects?
WJCA's projects are primarily in the forty-eight connected States, but regional economic variations often give rise to a focus on West Coast or Sun Belt projects in cycle. Still, the greatest overall number of WJCA's projects have been completed in the Northeast and Midwest United States. Because of our national focus, WJCA's Architects maintain licensing in all 50 states. To date we have completed thousands of projects across North America and around the world.
Is your company specialized in completing projects in a specific industry, e.g. Food & Beverage?
WJCA specializes in retail, commercial, and restaurant design, but we also excel at corporate work and in facilities projects. A growing area of specialization for WJCA is assisting clients with repurposing existing properties for better space utilization and for more effective occupancies and uses.
Tell us about one specific project you worked on and which challenges you solved?
Recently, one of our clients challenged us to help them design, document, and open two rather large pop-up stores in New York City with only six weeks from conception to grand opening. We're proud to say that, with our collaborative approach and retail experience, both pop-ups opened on time and under budget.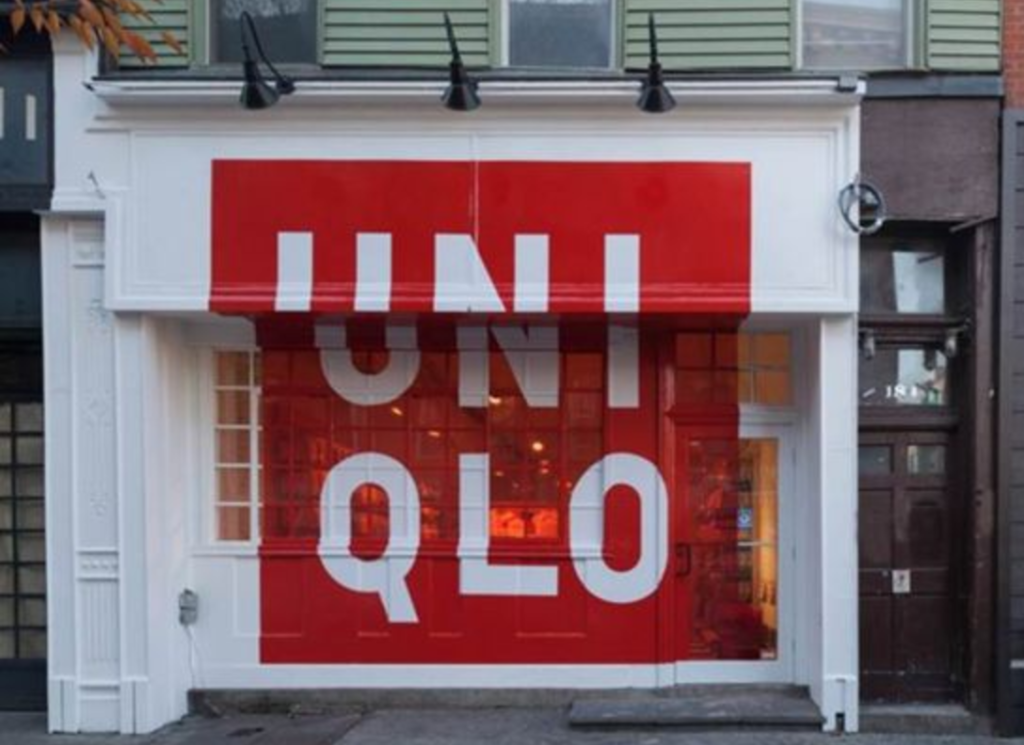 UNIQLO 184 Bedford Ave – Brooklyn, NY 11249
Which milestones are you planning to achieve in the next 12 months?
We look forward to strengthening our relationships with our clients and partners around the country and continuing to expand upon our expertise through continuing education and incorporating new technology into our practice. We also have a number of exciting projects on our boards, but due to NDAs we're not able to disclose the details – stay tuned!
What is the one piece of business advice that you never got?
We have never been advised to limit our thinking with respect to our clients' projects. Even though every project has parameters and constraints, it has been freeing to work with so many clients on so many challenging projects over the past three decades—we plan to continue the same way.
What do you like most about 4URSPACE?
We appreciate the dedicated retail vendor database that 4URSPACE provides. We have not found anything else quite like this resource on the Internet. We appreciate the 4URSPACE focus as this can help bring project teams together. Keep up the good work!
_______________________________________________________________________________________________________
The Matchmaker for Retail Vendors
4URSPACE connects retail vendors and other professionals providing assistance to the retail industry to the retailers who need their services.
Click HERE to Contact Us