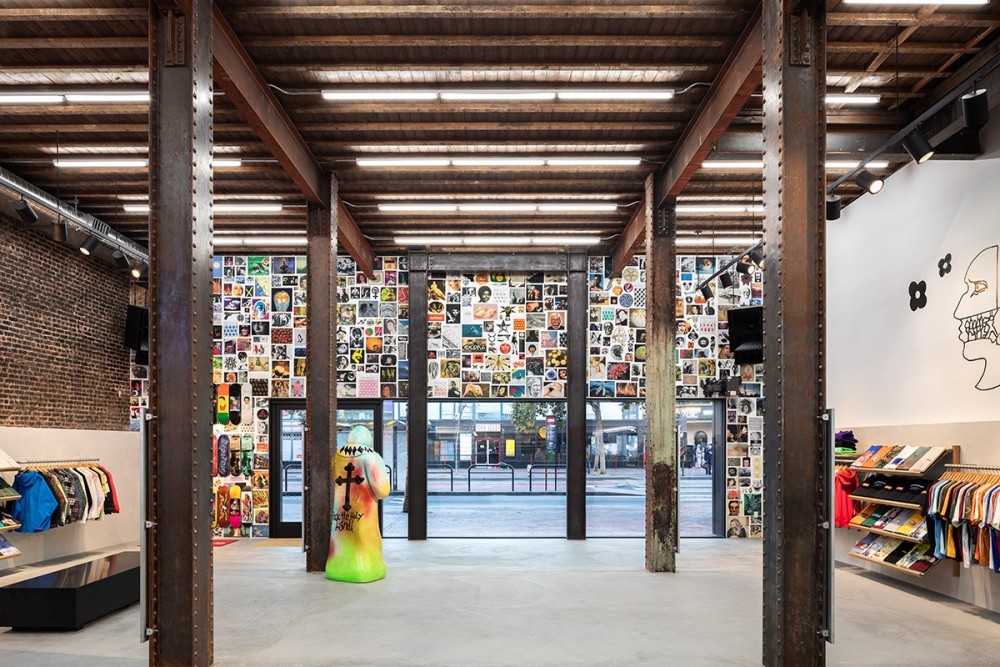 The San Francisco store is the brand's fourth US location, and its launch marks the shortest gap between the opening of two domestic stores. After opening its flagship Manhattan store in 1994, Supreme's first US expansion came in 2004 with the LA store. That was followed by the Brooklyn location 13 years later.
The San Francisco store is located at 1015 Market Street, on the corner of 6th and Market. The city's Market area fits with Supreme's other location choices, i.e. it's central but not on main street. It also happens to be right around the corner from Thrasher Magazine's store.
The new store is a 4,500-square-foot first-floor retail space with a mezzanine that's approximately 1,000 to 1,500 square feet. To put this in perspective, the brand's Brooklyn store is 3,000 square feet. The interior has a look similar to Supreme's LA and Brooklyn stores and has a ramp and a sculpture by longtime Supreme affiliate Mark "Gonz" Gonzales.
Michilli Inc. is the General Contractor who has brought the store to life.
For over twenty years, Michilli Inc. has delivered premium quality and service to over 150 commercial, retail, and residential projects. Led by founder Angelo Michilli, the company has provided construction and consulting services ranging from offices and showrooms to luxury retail boutiques and private homes. VIEW COMPANY PROFILE