Valentino has just unveiled expanded digs and a fashionable footprint in The Galleria, Houston.
The new, 4,000 square-foot boutique is the brainchild of the brand's creative director, Pierpaolo Piccioli, per a press release.
The interior design utilizes grey Venetian terrazzo, walnut, velvet, and kilim wool. Terrazzo lines the floor throughout, walls and openings are made of fluted gypsum panels to evoke romanticism and classicism. The fitting rooms are furnished with accents of green and blush velvet.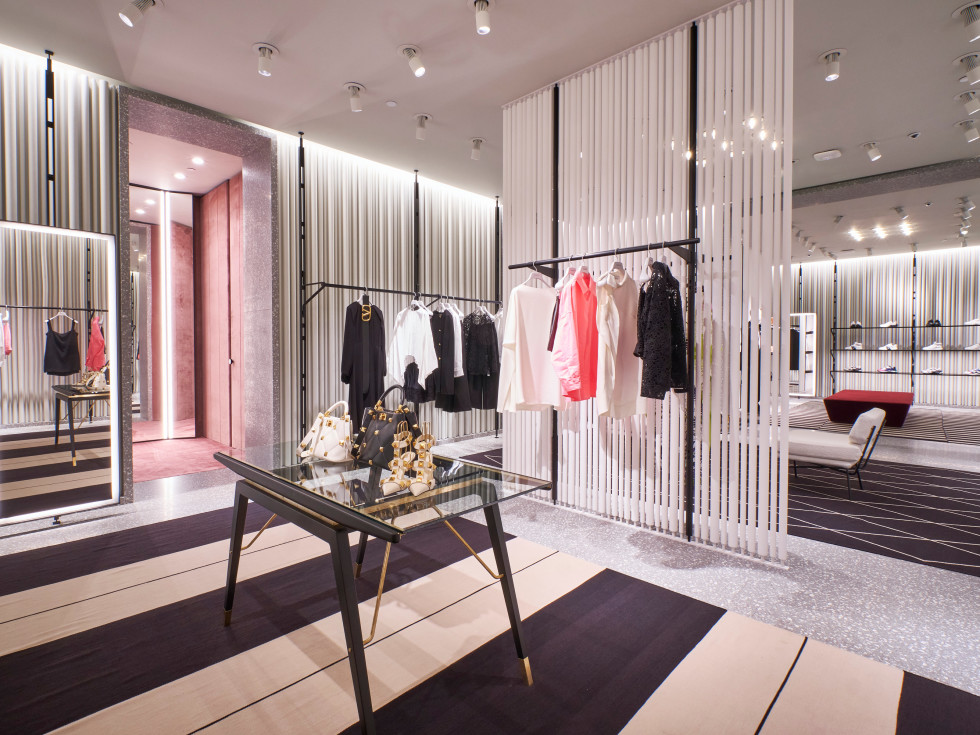 At Atmosphere Design Group, we do more than provide exceptional architectural design and project management of retail, commercial or residential spaces. We define luxury, minimalism, and sophistication. Our spaces reflect our clients' image through ambience and atmosphere. Since our founding in 2004, we've created hundreds of spaces across the U.S., Canada, and the Caribbean.
WOULD YOU LIKE YOUR PROJECT TO BE FEATURED?
CONTACT US