Taco Bell has taken a step into the future with a brand new cantina in Times Square that is fully digital, meaning you can place your chalupa order digitally and pick it up in an automat-like cubby.
Opened in the iconic Paramount Building (built in 1927 at 1501 Broadway), this special Taco Bell will serve up all your regular guilty pleasure meals and cocktails via 10 electronic ordering kiosks that you can pay through.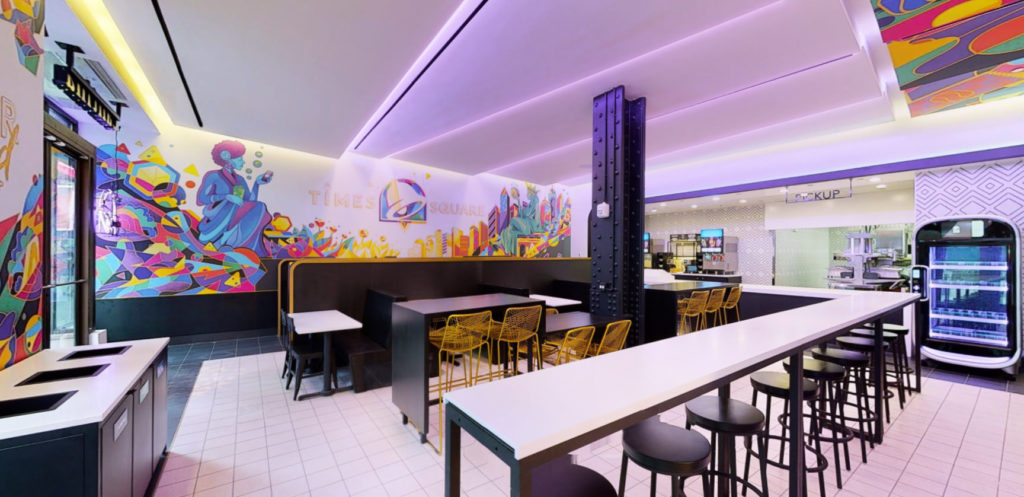 Valerio Architects Inc. is a ±50 persons architecture firm with offices in Los Angeles, California, and Buenos Aires, Argentina. Valerio delivers projects nationally in all 50 US states, the District of Columbia, and Puerto Rico, and internationally in major cities around the world.
WOULD YOU LIKE YOUR PROJECT TO BE FEATURED?
CONTACT US