From February 26th to March 2nd, the team of Grottini will be in Düsseldorf for EuroShop 2023, the World's n°1 retail fair, where a new era for the Italian company will be launched globally.
Grottini, which started 47 years ago as a local retail supplier, now is a global force that creates places with a human-centric approach every step of the way. The realizations that they put in place while working with brands across different countries and continents, always try to reimagine the places in a more human and sustainable way. This craft is applied to retail but also the naval industry, food & beverage, services, automotive, banking, and more.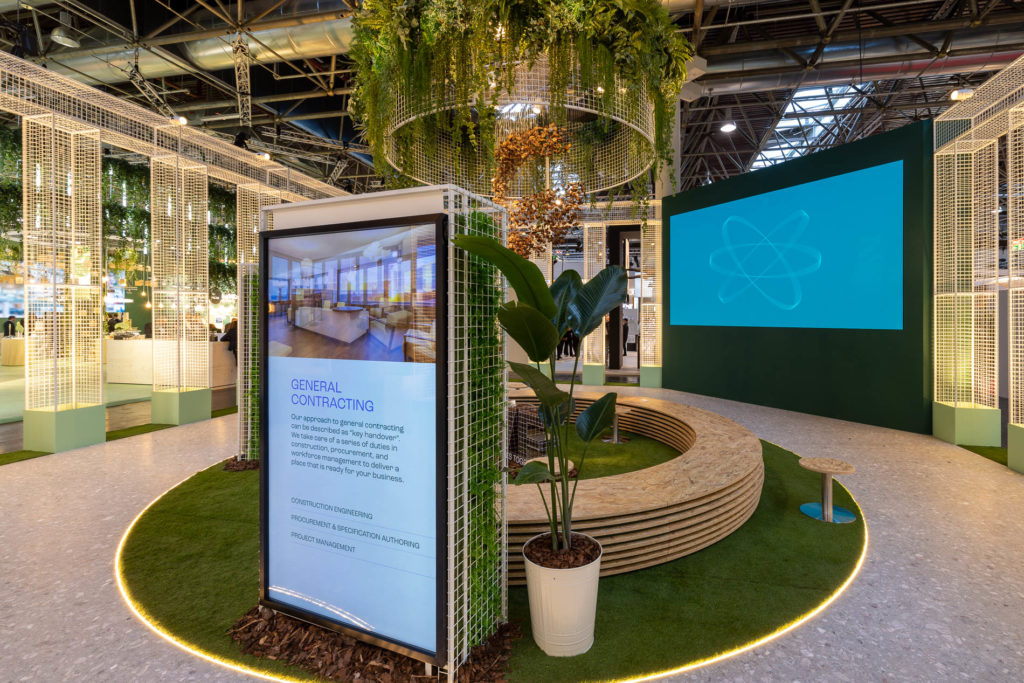 At EuroShop, Grottini will unveil its brand philosophy, made of co-creation, technology, sustainability, and human-centric design, through a booth designed to marvel and awe the visitors. This booth will become the centerpiece of an interactive experience for all visitors, one that aims to make them understand why Grottini's motto is "We create places together".
Ambassador of this new concept is the company's CEO Francesco Grottini, who explains that:
"Since 1993, Euroshop has represented a special place for our company. We believe in a humanistic culture, ideating and creating sustainable places to benefit human relationships. We want to bring all these values at this year's event, inviting everyone to experience our brand and explore our approach."
For each project that Grottini completes people are at the center. They seek to understand their goals and objectives, thus enabling a co-creative solution to solving problems.
Grottini's creations serve and surpass our clients' unmet needs, providing them a memorable customer experience. This is our higher purpose: to elevate the human experience.
Grottini's Chief Strategic Design Officer James Damian, explains how this co-creation is achieved through the method of design thinking:
"Design Thinking is a human-centric approach to solve complex problems by challenging the assumptions of the status quo. This method requires a multi-disciplinary approach in a collaborative environment where all ideas are welcomed. Design must deliver an immersive experience that deploys the five senses, to do what online cannot."
Recent works
Some of the most recent and notable places that Grottini created are:
1) VF Corporation (VANS)
The phygital project "Imaginary Wilderness", has been created for VF Corporation during the 2022's Milan Fashion Week. The visitors of the Vans Store Orefici (in Milan) entered the urban jungle patterns of the artist Sarah Edith with a virtual try on system developed by Future Fashion.
Thanks to this phygital technology, contrary to what happens usually with temporary and pop-up shops, the waste was reduced to a minimum, as all the digital components will be utilized again for future realizations.
The virtual try on system also helps the environment, as, through it, the company is able to produce the exact number of items wanted by the customer.
This project was awarded the first prize in the categories "Phygital Customer Experience" and "Best in show" at the 2022 Smart Retail Awards, an annual event instituted by Retail Institute Italy.
2) Chantiers de l'Atlantique/MSC
Grottini's marine team worked on its inaugural naval project with Chantiers de l'Atlantique on the MSC World Europa. An ultramodern urban metropolis at sea, and the most environmentally high-performing cruise ship to date, thanks to a range of technologies and solutions that minimize the impact on the air and marine environment.
For the world's largest LNG-powered cruise ship, Grottini created its main restaurant, Ristorante La Foglia, as well as the indoor pool area.
About Grottini
Grottini is an award winning company that, from its beginnings in Porto Recanati (Italy) in the late 70s – where its founder, Pietro Grottini, built glass displays for barbershops – became a force that operates worldwide, creating places for retail, automotive, hospitality, banking, food and beverage, marine and much more.
With a community of more than 150 people and places created in more than 20 countries around the World, Grottini operates for global brands such as ITA Airways, TIM, Wind3, The North Face, Vans, Amplifon, Barilla, Burger King, Arval, Steve Madden, Lulu department store, Lenovo, Regus, UniCredit, Poste Italiane, Mercedes-Benz, Swatch group and many more.
You can book an appointment with Grottini (Hall12|C51) at EuroShop 2023 by sending an email to Mrs. Alessandra Gabriele, the company's Marketing Manager at: euroshop@grottini.com