Within the fast-paced confines of retail – an industry that moves at speeds unimaginable to most people – time is of the essence. Its use by those operating in and around the sector most often defines outcomes that range from unforgiving failure to incredible success.
It can yield benefits that are derived from its passing, like the tenure and experience that's amassed by virtue of bearing witness to a plethora of consumer and market trends, shifts in behavior and the evolution of preferences and desires. And, depending on the amount of it that's been accrued, in combination with the ways in which resulting experiences have been leveraged and learned from, time can bestow wisdom, knowhow and credibility upon its holder. For SAJO – the globally renowned design-build firm that's celebrating more than 45 years in successful operation – its time is marked by the company's innovation, creativity and artisanal approach, and the continued growth of its remarkable reputation.
Founded in 1977 in Montreal, Quebec, SAJO has steadily built on its operations through the years, from its humble beginnings in a single rented room in a Montreal office building to its presence and stature today with offices in Miami, NYC, London, and Milan, in addition to a number of satellite locations in cities throughout North America. During its nearly half century of business, the company has also expanded the suite of services that it offers its clients to include everything from design and procurement to project management and construction all the way through to post hand-off, while covering all points in between. It's evolution and growth that's testament to the quality of work that SAJO has been responsible for over the course of the past four-plus decades. And, according to Sal Guerrera, CEO and Co-Founder of the design-build giant, its evolution and growth that's been driven by the company's holistic and artistic approach.
"The company was founded with an appreciation for art and culture and the ways that those elements in combination with architecture can be applied to create extraordinary environments," he says. "We set out to express ourselves through building and design and to provide the services that our clients and partners need in order to execute their vision. We never intended to build a national or international company. It wasn't ever one of our goals. We simply wanted to create and contribute our expertise where it was needed. We also never intended for our services to have expanded in the ways that they have or to be involved in as many sectors as we are. It's all happened very organically. Its an evolution that we're extremely proud of, and one that continues today."
Guerrera's sentiments are echoed by fellow Co-Founder and President, Nick Tedeschi, who recognizes the ways in which the pair have leveraged their shared love and admiration for art and culture to succeed in such a competitive market. However, he adds that it's their penchant to challenge themselves and their capabilities that has ultimately provided them with the impetus to sustain persistent expansion.
"Sal and I are both very curious by nature," he admits. "And that curiosity has always challenged us and driven us to seize on every opportunity that's made itself available. Instead of shying away from these opportunities, fearing the difficulties that might be involved or the complexities related to expanding into the U.S. or Europe, we approach things in a different way. Our curiosity compels us to figure out the complexities of any given opportunity and build a business plan around it."
Tedeschi likens the opportunities that the company's capitalized on through the years as seeds that have been planted, cared for through the sprouting process and nurtured into a full-grown plant. As the analogy goes, SAJO's seeds have flourished throughout a number of sectors, working to conceptualize and convert real estate properties into multi-dwelling housing projects; building infrastructure projects related to public education, healthcare, social housing, recreational facilities and institutional buildings; upgrading utilities and telecommunication infrastructure; and, of course, a vast amount of work within commercial retail. In fact, SAJO is known throughout the industry as the first specialized retail builder in Canada, working with some of the biggest, most prestigious brands that have operated within the country over the better part of the past 50 years. It's work that represents a significant piece of the company's legacy, and made possible, suggests Guerrera, by the synergies it shares with the industry.
"Retail is all about instantaneous sensations," he says. "It's about a give-and-take relationship between the retailer and the consumer. And the environment in which this relationship takes place is critically important, helping to create an atmosphere that facilitates engagement, reenforcing a brand's story and enhancing the experience received by the customer. Creating, being able to execute on the construction and building of a vision, also results in the same kind of sensations, imbedding our influence into the environments we conceive. The fact that we've made a name for ourselves designing and building retail spaces has a lot to do with this connection – the art behind the entire experience."
It's a connection that's recognized by Tedeschi who says it's one that's been cultivated through years of experience and hard work. It's one that's also allowed SAJO to hone its expertise, positioning it as one of the leaders in the commercial retail construction space. And, during this time, adds Tedeschi, the credibility of the company's services and offering has grown exponentially in the minds of its clients, helping to build on its reputation as a trusted partner and developer of world-class projects. It's also provided the SAJO team with an inordinate amount of market experience, lending toward what Tedeschi describes as a "deep understanding of the industry" and a wealth of knowledge.
"Retail is an incredibly fast-moving industry," he asserts. "Brands are required to think fast and act fast in order to continue advancing their businesses and improving their offering. A big part of this requirement involves frequent transformation or else brands will find themselves left behind. We know this about the industry and the fact that brands have got to constantly reinvent themselves. It's an understanding that allows us to ask the right questions. But, in the end, it's all about listening to the retailer to understand exactly what they want. It's up to us to execute to help satisfy those needs."
For a company that's helped to erect environments for Louis Vuitton, Dolce & Gabbana, Celine, Christian Dior, Kith, Goyard, Loro Piana, Tiffany & Co, Alexander McQueen, Moncler, Prada, St-Laurent, Apple, Nike, UNIQLO, and Tesla, just to name a handful, it almost seems as though it could rest on its laurels, so to speak, and bask in the fruits of its prior labours. However, Guerrera, Tedeschi and their team have no such plans. In fact, SAJO is extending its relationship with Apple to develop its latest iteration of store environment. In addition, it recently designed and built the first Lucid Motors locations in the country in Toronto, Vancouver and Montreal, as well as helping to introduce Vietnamese electric vehicle company, VinFast, to the Canadian market with its smart design and building expertise.
It's a highly impressive list of current retail projects and accounts – one that's reflective of SAJO's scope of capabilities and focus on continuing to realize opportunities within the sector. However, what might be even more inspiring is the way the company's embraced corporate and social responsibility throughout its history, providing sponsorship to numerous charitable causes and organizations, and steadfastly supporting and contributing to the betterment of the social fabric within the communities that it works. It's a responsibility that Tedeschi says the company takes very seriously, making it a necessary lens through which each project must be viewed.
"Just as we're committed to contributing to social causes that improve the communities around us, we also pledge to always improve and develop new green building practices and promote the responsible use of materials and natural resources in order to enhance our sustainability efforts and improve our environmental impact," he says. "It's an incredibly important aspect of what we do at SAJO and a way in which we can help protect the future of the planet."
Having amassed such a storied history to this point, and a list of credentials and project executions as lengthy as any out there, SAJO has clearly achieved the goal that Guerrera and Tedeschi set out for themselves when the company was founded more than 45 years ago – to help create environments through artful creation. And, when asked about the future of the company and what it has planned, the pair are as focused and committed as ever to delivering quality and knowhow of the highest possible standard. In fact, Guerrera says that SAJO is currently expanding further in efforts to continue diversifying its services and support its core offering.
"We're on the verge of opening Astra IPT, which is a studio of integrated project technology meant to enhance the services provided by general contractors, architectural firms and developers. And, we also want to start leveraging data and artificial intelligence in order to enhance project management even further and simplify the work, enabling the identification of potential issues and ways in which those issues can be addressed. The construction industry is one that hasn't really changed over the course of the past 100 years or so. And what we're doing is creating an intersect of architecture, art and technology that will revolutionize the way things are done and the way environments are designed and built, helping to create those instantaneous retail sensations."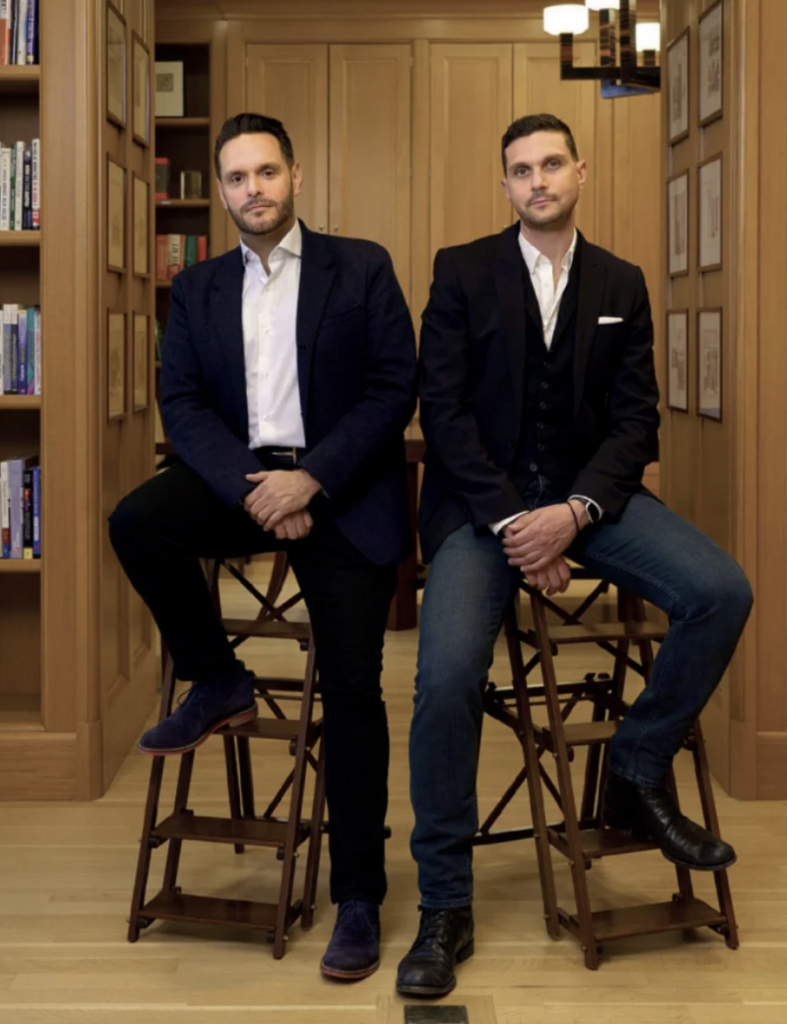 Want to highlight your company's services and expertise for potential clients? Schedule a demo with 4URSPACE 👉 https://bit.ly/3D01djS
Want to read more stories like this one? Sign up for our weekly newsletter below.