Today we talk about American Construction Management, Inc. and we sit down with Joe Zavodnick, Scott Zavodnick, and Hezzy Jesin to learn more about the Company.
Industry: Food & Beverage, Apparel, Luxury Retail, Retail, Commercial Office Space

Location: Teaneck, NJ
Employees: 6
Completed projects: +1,000
Tell us about your company. What kind of product or service do you provide?
American Construction Management is a second-generation family-owned and operated business. We provide GC and CM services, as well as carpentry services.
How many employees does your company currently have? Where is your office located?
We employ 6 full-time staff members. We also have a strong network of subs and vendors that allow us to provide a consistent quality product to our customers – always on budget and on time. Our relationships with our subs are built on trust and loyalty forged over years (decades, in some cases). Our primary office is in northern New Jersey. Alan Zavodnick, who continues to serve in an advisory capacity, operates out of a southern Florida office.
What inspired the business and where is your company today?
Originally founded as Alko General Contractors in 1974 by brothers Alan and Steven Zavodnick, we operated as a full in-house construction management company, building restaurants, retail spaces, showrooms, warehouses, schools, office spaces, and houses of worship, until 2002 when it was purchased by a major facilities management group that was looking to integrate into the construction field. After working with that company for three years, Alan and Steve moved on to form American Construction Management in August of 2005. In 2018, Joe and Scott Zavodnick (Steve's sons, who have both been with the company for over 15 years), along with Hezzy Jesin (Alan's son-in-law) purchased the company. Today, American Construction Management continues to operate with the same passion and principles since its founding.
Over the past four decades, American Construction Management has developed strong, loyal relationships with our customers, partners, and subcontractors. We have worked hard to build up a reputation for unyielding commitment to the highest ethical standards and unparalleled customer service. We are licensed to operate in 26 states, which has enabled us to meet the needs of customers with multiple locations across the country. Our customer-centric model of operations has allowed us to keep our customers' projects on budget and on time, every time.
In which geographic area did you complete the majority of your projects?
Though we are most active in the metro NY area and in PA (carpentry), we are licensed/registered to do business in 26 states.
Is your company specialized in completing projects in a specific industry, e.g. Food & Beverage?
While we have worked on projects such as schools, houses of worship, warehouses, supermarkets, and commercial office buildings, we have quite significant experience in Food & Beverage construction, Luxury retail construction, and general retail construction. We have worked in malls, plazas, large buildings, and in free-standing structures. We have performed tenant fit-outs and ground-up construction. We have served as GC/CM on union jobs and non-union jobs. We have worked on large-scale projects, as well as more modest projects.
Tell us about one specific project you worked on and which challenges you solved?
We are just approaching the completion of a 9,985 SF commercial kitchen out in Long Island City for Lady M Confections, LTD. Based on the West Coast, Lady M partnered with us to build their central kitchen facility intended to service their locations (existing and future) in the greater Tri-State area. Construction during the COVID pandemic has certainly had its challenges, but clear protocol, strong communication, and compliance to rules and best practices have helped us successfully keep this worksite safe and active without any instances of transmission. Much of this can be attributed to the open and regular communication with both our customers and subs, which has helped keep everyone on the same page and on target for this project.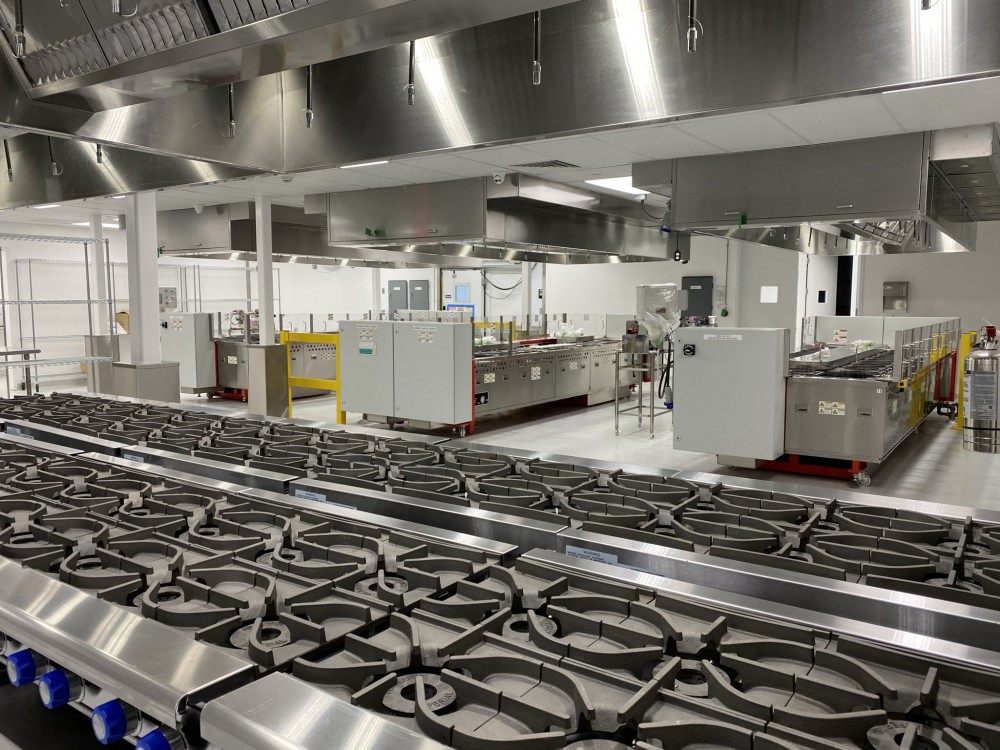 Which milestones are you planning to achieve in the next 12 months?
We are very proud of our growth in the past couple of years, following the transition of leadership to the next generation. One particular area of growth has been the development of our in-house Carpentry division. Established in late 2018, our Carpentry Division burst through the gate and has been extremely successful in soliciting new business and engaging new customers all while maintaining our high standard of quality that is key to our customer satisfaction and retention. As growth in this area continues over the next 12 months, we look forward to the growth of our Carpentry Division.
What do you like most about 4URSPACE?
We are looking forward to being very engaged in the 4URSPACE platform. We are impressed by the strong network, user-friendly functionality, and versatility of the platform. We look forward to connecting and partnering with others in the field and forging new relationships!