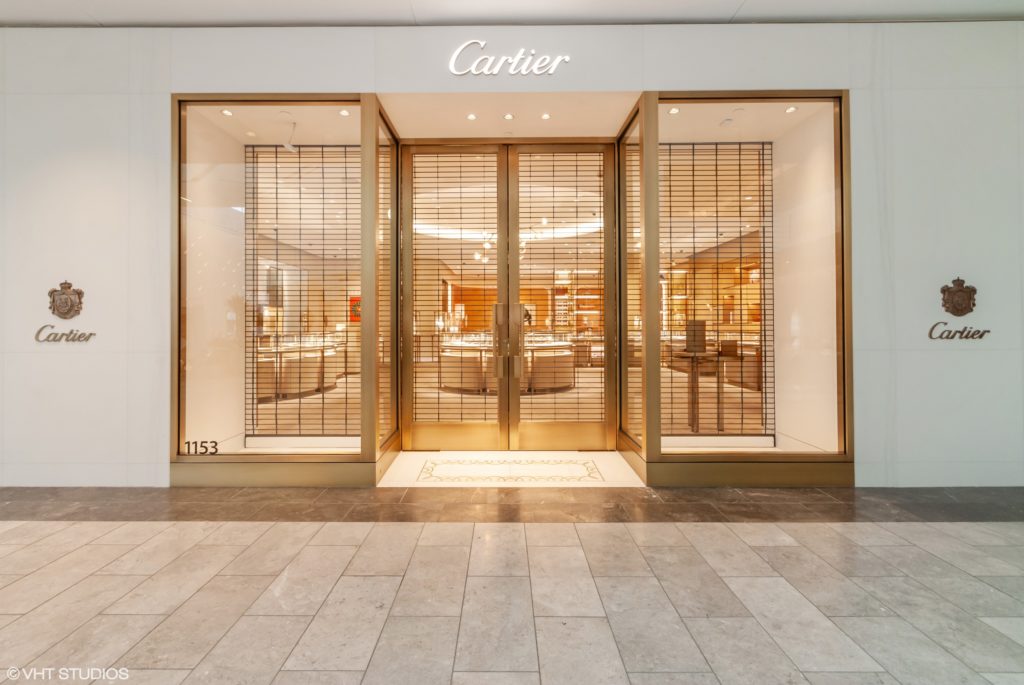 Scottsdale Fashion Square has yet another high end, high fashion addition to its extensive directory. Cartier, the premier international luxury goods company, has recently relocated its Phoenix boutique at Biltmore Fashion Park to this world-class shopping center and has expanded its walls.
Aurora Glazing Solutions and Dickinson Cameron Construction are the companies who have worked at this beautiful project.
Aurora Glazing Solutions Ltd. specializes in the design, fabrication, procurement, and installation of custom glass and metal storefront facades for luxury retail and high-end commercial construction projects across North America.
Dickinson Cameron Construction is a nationwide General Contractor that specializes in high-end retail and restaurant projects.